Industries Served
Filco has products that go into almost every industry:
Marine
Locomotive
Aviation
Electronics
Furniture
And More!
How can Filco help you?
We at Filco work with our customers to fill or build products that meet their specifications. Our products save manufacturers time & hundreds of thousands of dollars annually. We also fill products for some of the top coatings manufacturers in the world. These coating manufacturers rely on Filco to quickly fill or build coatings. We understand that our customers, large or small, require accurate color matching, chemical compliance, quick turn around, and reliable, responsive customer service.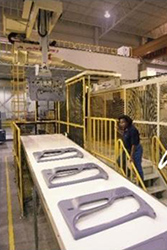 We have created a coating to repair plastic parts. We can reduce scrapping & re-grinding parts by permanently repairing severe blemishes, knit & flow, color variations, on ABS, polypropylene, PC/ ABS blends, various uri blends, & other like resins.